The NIH Center for Scientific Review (CSR) congratulates two CSR/NIH reviewers for winning 2019 Nobel Prizes: Dr. Esther Duflo at MIT won the prize for Economic Sciences, and Dr. William Kaelin, Jr., Dana-Farber Cancer Institute, won the prize in Physiology or Medicine.
The willingness of scientists like Drs. Duflo and Kaelin and other accomplished researchers like them to review NIH grant applications helps ensure the rigor of NIH peer review and research. Since 2000, 70% of the 40 Nobel Prizes for Chemistry and Physiology or Medicine were won or shared by CSR/NIH reviewers.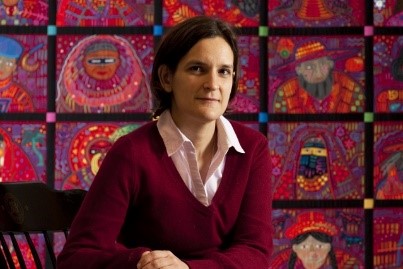 Dr. Duflo won her Nobel Prize as part of a group of scientists recognized for their experimental approach to alleviating global poverty. She shares it with her husband, Dr. Abhijit Banerjee, at MIT, and Dr. Michael Kremer at Harvard. 
Dr. Duflo said "yes" multiple times when NIH Scientific Review Officers needed her expertise to help review applications that involved behavioral economics, and social science/population research.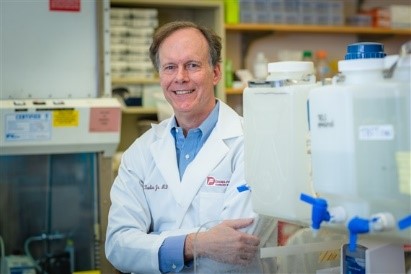 Dr. Kaelin won his Nobel Prize as part of a group of scientists honored for research on how cells sense and adapt to oxygen availability. The group includes Dr. Gregg L. Semenza, of Johns Hopkins University, Baltimore, and Sir Peter J. Ratcliffe, M.D., of the University of Oxford, England, and Francis Crick Institute, London.
Dr. Kaelin served on the Editorial Review Board for a two-level review of Transformative R01 grant applications.  He also served on a good number of other CSR and NIH review and advisory groups when his expertise was need.
The Value of Serving on an NIH Peer Review Group  
Reviewers frequently say serving on an NIH peer review group was a powerful, career-boosting experience. If you are a PI and haven't served or you haven't served in a while, check out CSR's Become a Reviewer web page.
For more information, contact Don Luckett, CSR Communications, at 301-435- 1111. Follow CSR on Twitter, Facebook, and Linked In.
About CSR
CSR organizes the peer review groups that evaluate most of the grant applications submitted to NIH. These groups include experienced and respected researchers from across the country and abroad. Since 1946, CSR's mission has been to see
that NIH grant applications receive fair, independent, expert, and timely reviews — free from inappropriate influences — so NIH can fund the most promising research. CSR also receives all incoming applications and assigns them to the NIH institutes and centers that fund grants. For more information, go to CSR's Web site (http://www.csr.nih.gov) or phone 301-435-1111.
About the National Institutes of Health (NIH)
NIH, the nation's medical research agency, includes 27 Institutes and Centers and is a component of the U.S. Department of Health and Human Services. NIH is the primary federal agency conducting and supporting basic, clinical, and translational medical research, and is investigating the causes, treatments, and cures for both common and rare diseases. For more information about NIH and its programs, visit www.nih.gov.