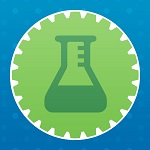 NIH Scientist Launch Game® App
Play the game that lets you experience the excitement of becoming a scientist, getting a research grant, and advancing science and health. For middle school students and up.


Meet the Two Kids Who Got an NIH Grant to Build a Rocket in 1957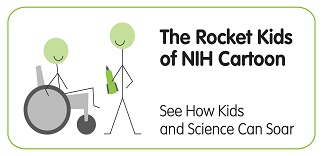 See the animated but true story story of two kids launched into a scientific adventure after getting a "grant" from the National Institutes of Health in 1957 to build a rocket. For grade 1-2 readers and up.
View the Cartoon in English or Spanish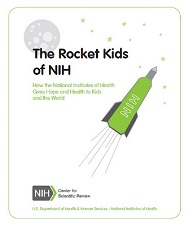 Read the Children's Book in English or Spanish
Get a Hard Copy of the Book and Learn More
Download the Braille and Digital Voice Files
The NIH Scientist Launch Game® App and the NIH Scientist Launch Game Beaker Design are registered trademarks of U.S. Department of Health and Human Services.