Biostatistical Methods and Research Design Study Section – BMRD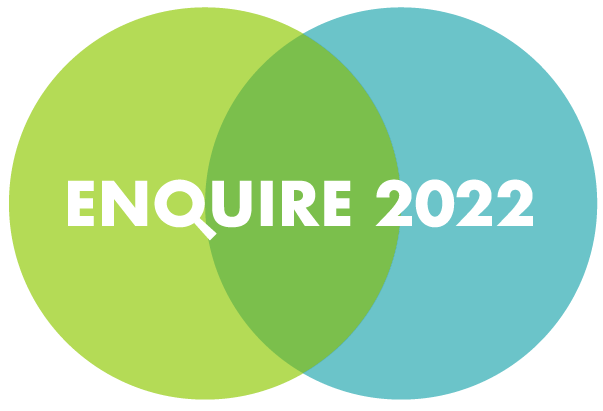 Ends after Summer 2022 review meetings.
This study section was evaluated as part of CSR's ENQUIRE process which functions to align study sections with advances in science. Learn more about
ENQUIRE
.
Reporting Avenues for Concerns Related to Integrity or Fairness
The Biostatistical Methods and Research Design (BMRD) Study Section reviews applications which seek to advance statistical and mathematical techniques and technologies applicable to the experimental design and analysis of data in biomedical, behavioral, and social science research. 
Emphasis is on statistical quantitative methods to aid in the design, analysis, and interpretation of clinical, genomic, and population based research studies. This includes analytic software development, refinement and novel application of existing statistical methods, and secondary data analyses utilizing existing database resources.
The List of Reviewers lists all present, whether standing members or temporary, to provide the full scope of expertise present on that date. Lists are posted 30 days before the meeting and are tentative, pending any last minute changes.
Review Dates
Membership Panel
The membership panel is a list of chartered members only.
---
Topics
---
Development and validation of new statistical genetic methods and computational algorithms and software.
Development of new statistical tools, methods, and software for precision medicine and data science; data fusion of proteomic, genomic, metabolomics, behavioral, social, and geospatial data; fusion of data at multiple time scales.
Development of statistical modeling methods, including computational and mathematical approaches to research into complex social behavior.
Development of statistical methods for scalable image analysis.
High dimensional data methods, such as those arising from: genomic technologies, proteomics, metabolomics, transcriptomics, sequencing, and imaging studies; development and applications of methods for data mining; statistical innovation in decision support, statistical machine learning, Bayesian networks, neural networks and outcome prediction; statistical methods for high throughput data; and development of novel techniques for biomarker identification.
Novel analyses of existing datasets; innovative application of existing or development of new statistical and computational methodologies; application of methods in substantially new areas of application; innovative, non-routine data analysis strategies including combinations of existing methods rather than de novo development of new methods; development and evaluation of novel analytic tools to address new questions within existing data sets.
Research design: development and innovative application of randomized trial designs; adaptive designs; mixed methods; sample size determination; design issues for experimental and observational studies; methods to improve study design efficiencies; methods for survey sample design; methods for comparative effectiveness studies; statistical and methodological approaches for the social and behavioral sciences.
Data collection and measurement: development and adaption of methods to estimate and improve data precision, reliability, and validity; methods to estimate and adjust for bias, measurement error, confounding, sampling and non-sampling error; psychometric methods
Data analysis and modeling: development of statistical theory, analytic methods and models, computational tools, and algorithms for the analysis and interpretation of data from clinical studies, randomized trials, observational studies, epidemiological studies, human genetic association studies, environmental studies, complex surveys, large databases, and registries; methods to handle data features and anomalies such as correlation, clustering, and missing data; risk prediction and forecasting methods; causal modeling
---
Shared Interests and Overlaps
BMRD, Genomics, Computation Biology and Technology (GCAT), Biodata Management and Analysis (BDMA), and PSE(Population Sciences and Epidemiology IRG)–based study sections have shared interests in statistical genetics. Applications where the main focus is on development of statistical genetic methods may be assigned to BMRD. Applications whose primary focus is the development of methods to address specific questions in genetics or genomics may be assigned to GCAT. Applications which focus on software and database development, refinement, and hardening are typically assigned to BDMA. Applications which focus on epidemiological, behavioral and social outcomes are typically assigned to the appropriate PSE-based study section.
BMRD, Biomedical Computing and Health Informatics (BCHI), and BDMA have shared interests in informatics. Applications which focus on the development of scalable statistical methods for analysis of high-dimensional data sets are typically assigned to BMRD. Applications which focus on biomedical informatics are typically assigned to BDMA. Applications which focus on clinical informatics are typically assigned to BCHI.
BMRD, BCHI, BDMA, and SBIB(Surgical Sciences, Biomedical Imaging, and Bioengineering IRG)-based study sections have shared interests in software development. Applications which include dissemination of statistical methods developed in other aims as software packages are typically assigned to BMRD. Applications which focus on software and database development, refinement, and/or hardening, as well as image analysis software, are typically assigned to BDMA or SBIB-based study sections. Applications which develop software for: digital health; privacy or secure communication of health data; mobile applications or platforms ("apps"); and integration of mobile sensors, platforms, and or databases are typically assigned to BCHI.
BMRD, BCHI, BDMA, SBIB-based study sections, and PSE-based study sections have shared interests in machine-learning based automated image analysis. Applications which focus on the development of statistical methods for scalable image analysis are typically assigned to BMRD. Applications which develop image databases are typically assigned to BDMA. Applications which develop systems to identify specific anatomic regions, structures, organs, or tumors, or to develop radiological-based models of organs or anatomic regions, are typically assigned to SBIB-based study sections. Applications which use image analysis systems or radiological-based models to provide clinical decision support are typically assigned to BCHI. (PSE-based study sections include: Behavioral Genetics and Epidemiology (BGES), Cancer, Heart, and Sleep Epidemiology Study Sections (CHSA & CHSB), Infectious, Reproductive, Asthma and Pulmonary Conditions (IRAP), Kidney, Nutrition, Obesity and Diabetes Study (KNOD), Neurological, Aging and Musculoskeletal Epidemiology (NAME), Social Sciences and Population Studies (SSPA & SSPB), and Societal and Ethical Issues in Research (ZRG1 SEIR).)