CSR Overview
---
Scope of Review Operations at CSR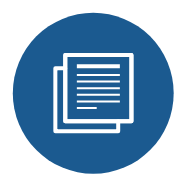 76%
CSR reviews
76% of NIH proposals
.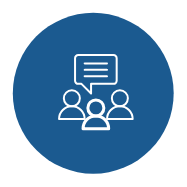 >200
In
over 200 chartered or recurring Study Sections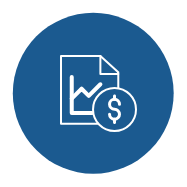 0.4%
CSR does this with
less than 0.4% of the total NIH budget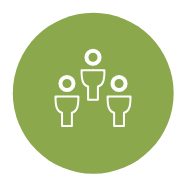 18,500
CSR engages
18,500 distinct reviewers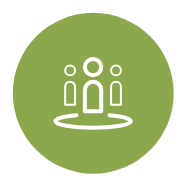 1,600
CSR conducts
1,600 annual review meetings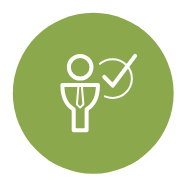 242
CSR
employs 242
scientific review officers  
---
CSR's Mission: To see that NIH grant applications receive fair, independent, expert, and timely reviews – free from inappropriate influences – so that NIH can fund the most promising research.
---
CSR Also Participates in the Review of These Initiatives and Inter-agency Collaborations
---
National Institutes of Health
NIH All-of-Us Program Reviews, plus Other Transaction Authority Reviews
National Institutes of Health
Brain Research through Advancing Innovative Neurotechnologies (BRAIN)
National Institutes of Health
NIGMS Maximizing Investigators' Research Awards (MIRA)
National Institutes of Health
Native American Research Centers for Health (NARCH)
National Institutes of Health
Helping to End Addiction Long-termSM (HEAL) Initiative
Global Alliance for Chronic Disease
National Institutes of Health
Division of Program Coordination, Planning, and Strategic Initiatives (DPCPSI)/Common Fund
National Institutes of Health
Many institute PARS and multi-institute RFAs
Food & Drug Administration
Tobacco Center of Regulatory Science for Research Relevant to the Family Smoking Prevention and Tobacco Control Act
National Institutes of Health
Cancer Moonshot
National Institutes of Health
Alzheimer's Disease (AD)
National Institutes of Health
Office of Research on Women's Health (ORWH) at NIH - Specialized Centers of Research Excellence (SCORE) on Sex Differences
National Institutes of Health
Fogarty International Center
National Institutes of Health
Office of the Director (OD)/Office of Research Infrastructure Programs (ORIP)
NIH, NSF & DOE
NIH-NSF and NIH-DOE
All USA-China Reviews
---
Completed Evaluations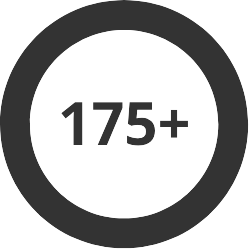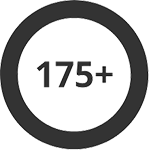 All 175 plus Study Section descriptions updated.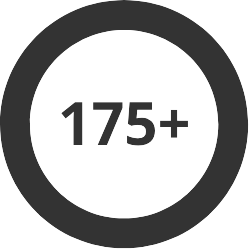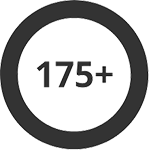 Added Scientific Shared Interest and Overlap Statements to all 175+ study sections.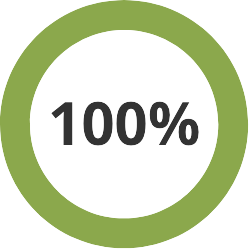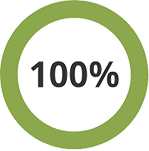 100% redesign of CSR.NIH.GOV with improved search and Drupal content management system.
---
CSR Peer Review Evaluations
---
Commensuration Bias Study
Do reviewers use criteria scores to derive overall impact scores differently for black versus white applicants?
Outcome: There is a statistically significant commensuration bias, but these effects are very small and do not account for the much larger disparities in overall impact scores between applications from white and black investigators. A publication is in preparation.
Ranking Study
Is the quality of science better in some study sections than in others? One approach to this tough question is to compare reviewer rankings of the top 20% of applications across study sections.
Outcome: Differences in review ratings of the quality of applications were small and correlated with the reviewers' familiarity with the science in the application. Thus, this rather labor-intensive approach did not produce actionable results. CSR will continue to critically evaluate study design.
Half Point Pilot
Will allowing reviewers to use 0.5 increments for scoring (e.g. 1.5, 2.0, 2.5) reduce score compression?
Outcome: The half-point option did not significantly reduce score compression for most study sections or significantly alter rank order of applications under evaluation. CSR will not implement a change in scoring. More Details
---
Ongoing Evaluations
---
Early Career Reviewer (ECR) Program
---
The Early Career Reviewer (ECR) Program was established in late 2011. The program exposes junior scientists to the peer review experience to make them more competitive as applicants and to enrich the pool of NIH reviewers.
3,111 individuals have received ECR training and have served on study sections.
19% of ECRs who have served on study sections are from under-represented racial/ethnic groups.
47% of ECRs are women.
143 former ECRs are now members of standing study sections. The program began only 8 years ago, focuses on new faculty, and time to tenure is typically 7 years. Thus this small percentage being appointed members of panels indicates progress and we expect this to grow with time.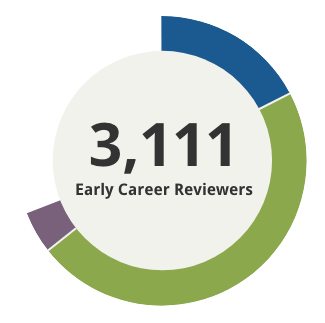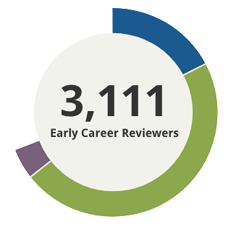 Analysis to be performed by CSR:
Analysis of success rates for R01s submitted by ECRs compared to early career researchers, matched for relevant demographic and career characteristics
Demographic analysis: gender, race, ethnicity, geographic distribution,and institution type for both the ECRs in our database and the ECRs recruited to review
Survey ECRs to identify areas of program improvement.
---
Anonymization Study Progress to Date
---
CSR is working with an outside contractor to examine various potential sources of bias.
Potential biases being examined include race, gender, career stage, and institution assessment.
1,200 previously reviewed applications, both full and redacted, are being used for the assessment.
The experimental approach, results, and data analysis will be peer-reviewed and shared sometime in 2019.
Acknowledgment: Lee Mann & Richard Nakamura
Redaction of Application Information
Reviewer Recruitment
Assignments
Critiques Received
Data Gathering and Analysis
Estimated Spring/Summer 2019
---

Evaluating Panel Quality in Review (ENQUIRE)
---
New Framework for CSR Study Section Evaluations
---
Framework for Study Section Evaluations:
Review of 12-20 scientific clusters, in a similar scientific area
Assemble blue-ribbon working group of scientifically broad, senior scientists, with interests that span multiple study sections
Provide information on current scientific guidelines for all study sections, titles, abstracts, specific aims, workload trends
Provide enough time and guidance for meaningful evaluation and recommendation by the working group
Ask 1 question designed to focus the discussion on science, not process
How well does the scientific scope of the study sections align with the current state of the science?
---
Recommend modifications if:
A study section is currently over- or under-subscribed
The scope of the science reviewed by a study section is not adequately representative of the scope of the field and emerging fields
Possible Actions for Restructuring Study Sections:
Change in scientific guidelines
Merge study sections
Create new study sections
Eliminate study sections
Move an area of science from one study section to another/others
Add emerging areas of science
---
Reviews, Restructuring, and Alignment
---
Examples of Better Scientific Alignment, Accommodation for Emerging Fields
Redistribute basic biomaterials/biomimetics/fluidics in neural systems from Biomaterials and Biointerfaces (BMBI) to Bioengineering of Neuroscience, Vision and Low Vision Technologies (BNVT) – CSR Advisory Council approved and CSR implemented in 2016.
Move emerging area of microphysiological systems from BMBI to form new study section called Cellular & Molecular Technologies (CMT) – CSR Advisory Council approved in 2016 and CSR implemented in 2017.
Expand scope of Biomedical Computing and Health Informatics (BCHI) to include extraction of data from electronic health records, clinical decision support systems, telemedicine, large image databases, image informatics to guide decision-making – CSR Advisory Council approved and CSR implemented in 2016.
Areas Evaluated to Date
Bioengineering (Pilot, 2015)
Basic Cancer Biology (2016)
Imaging Technologies (2017)
HIV/AIDS (2017)
Vision Sciences (2018)
---
Maintaining Scientific Alignment of Study Sections
---
Background
December 2017 – June 2018: Trans-NIH Working Group on Peer Review developed a robust study section evaluation process.
The Working Group, co-led by CSR and representatives from NIH institutes, considered data/metrics, multiple inputs and measures to design a process that could be practically implemented by CSR.
Outcome
Largely builds on CSR's existing successful model of study section evaluations - external panel to evaluate science by examining workload trends, guidelines, random sample abstracts/specific aims, adds publication/bibliometric data.
Adds a process evaluation component - internal NIH panel to look at process issues, e.g., distribution across institutes, scoring patterns, reviewer and program officer surveys, discussions, rosters, New Investigator application/award rates, etc.
Evaluation Process
Combines strength of expert opinion and objective metrics
Stakeholder engagement – CSR Advisory Council, and NIH institutes
Continuous and systematic approach - Evaluate ~20% of the study sections each year (i.e. a study section is evaluated every 5 years).
Addresses both NIH Strategic Plan element to "Optimize approaches to inform funding decisions" and CSR's mandate to continuously examine the function of study sections
Evaluation Progress
Clusters of study sections in two scientific areas were evaluated to pilot the process
External Scientific Evaluation Group Meeting:
December 2018
Internal Process Evaluation Group Meeting:
January 2019
Report to the CSR Advisory Council:
March 2019
Iterative Approach – Continuous refinement/modification of process based on experience and feedback
Evaluation Timeline
Completed Cluster Formation
Completed Prioritization Of Clusters
Months 1-4 External Scientific Evaluation Panel
Month 5 Internal Process Evaluation Panel
Months 6-8 EAWG and CSR Advisory Council
Months 9-12 Implementation by CSR
---
Integrity of the Peer Review Process

---
Critically important for all of us
We must maintain the public trust in the NIH's stewardship of taxpayer dollars to support U.S. biomedical science research.
Confidentiality is critical for candor in discussion and evaluation, and thus impacts the very basis of the peer review process.
Ensuring integrity requires the support of the entire research community – investigators, reviewers, study section chairs, NIH staff, institutional officials.
NIH is taking this issue very seriously. There do not appear to be widespread problems, but increased reporting and action is a cultural change.
What is the NIH Doing? Reporting & Action
We follow up on every allegation.
Cases are referred to Office of Management Assessment (OMA) – independent of CSR - an investigative unit conducts fact-finding, investigations, and issues a report of findings.
Actions have included
withdrawal of application
removal of reviewers from peer review committees
notification of the investigator/reviewer's institution, which has led to personnel actions
pursuing government-wide suspension and disbarment
referral to other agencies for criminal violations
Making Reporting Easier
To make reporting easier, all scientific review officers include reporting information in their signature line in email messages:
Integrity matters. Say something! For concerns or questions about possible violations of peer review integrity, please contact your Scientific Review Officer, or the CSR Review Integrity Officer at csrrio@mail.nih.gov, or the NIH Review Policy Officer at reviewpolicyofficer@mail.nih.gov. See the NIH Guide Notice on integrity in review.
Scientific Review Officers regularly discuss integrity and reporting avenues. This is done through pre-meeting training of all reviewers and in opening statements at review meetings.