Openings for Scientific Review Officers (SROs)
We accept applications for Health Scientist Administrators (Scientific Review Officers) via USAJobs.gov several times a year. Follow us on Twitter (@CSRpeerreview) and LinkedIn for advance notice of openings.
What does a career as an SRO offer?
You can have a tremendous, positive impact on the scientific community. Peer review is the foundation for NIH funding, and the system depends on highly skilled, expert SROs to identify appropriate expertise and ensure that the review is unbiased and based on the established review criteria.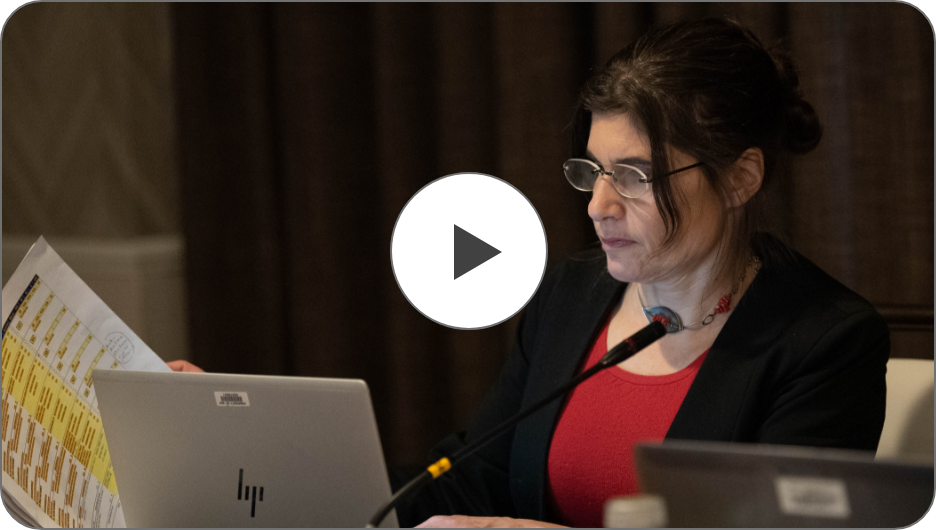 Watch our Q&A and learn about the position and application process.
There is a good work-life balance. The work can be done in 40 hours a week. You can make an impact and have time for your family and personal pursuits.
CSR has excellent benefits in terms of retirement, health insurance, and leave. SROs enter as a GS-13 or GS-14 (2023 pay table).
The Center is a collegial place to work and offers many opportunities for career development and advancement within the Center and the greater NIH.
Relocation to the Washington, DC area is not required. There are other flexibilities for those who choose to work on-site, such as the ability to telework up to 8 days per pay period.
CSR's specialization in review and the Center's large, diverse workforce provide a rewarding work environment

―

the breadth of science covered at CSR spans all of NIH.

Recommendations for Applying to an SRO Position at CSR
We welcome inquiries about working at CSR
Please contact Dr. Kristin Kramer (kramerkm@csr.nih.gov), Director of the Office of Communications & Outreach, CSR. Current SROs, Dr. Vanessa Boyce (boycevs@mail.nih.gov) and Dr. Raul Rojas (rojasr@mail.nih.gov) are also available to answer your questions.
We held a Q & A on the position and application process on Dec 1. View the recording here.
Applications must be submitted through USAJobs.gov. We are hiring across all fields of science encompassed by the NIH. All applicants must be U.S. citizens.
NIH is an Equal Opportunity Employer
NIH does not discriminate on the basis of race, color, national origin, disability, age, religion, sex (including pregnancy, gender identity, and sexual orientation), genetic information, political affiliation, military service, or other non-merit based factors.