Top 10 Peer Review Q&As for NIH Applicants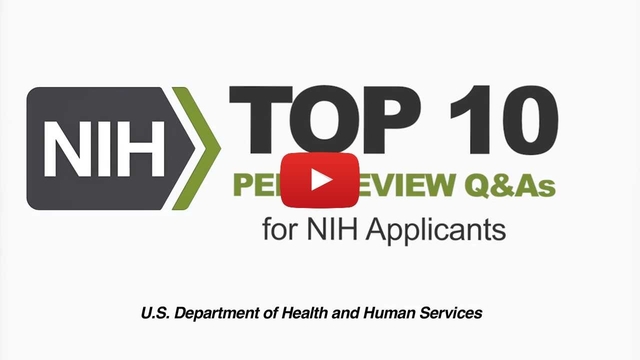 Bonus: How can I find a Program Officer or Scientific Review Officer to answer questions before submitting my application?
Top 100 NIH Peer Review Q&As
Have More Questions?
Reviewers: Check out our Top NIH Peer Review Q&As for Reviewers.
Applicant and Reviewers: Check out the larger collection of application and review questions on the NIH Office of Extramural Research Web site. Thanks go to this office for contributing Q&As to make CSR's top 10 and 100 Q&A lists.